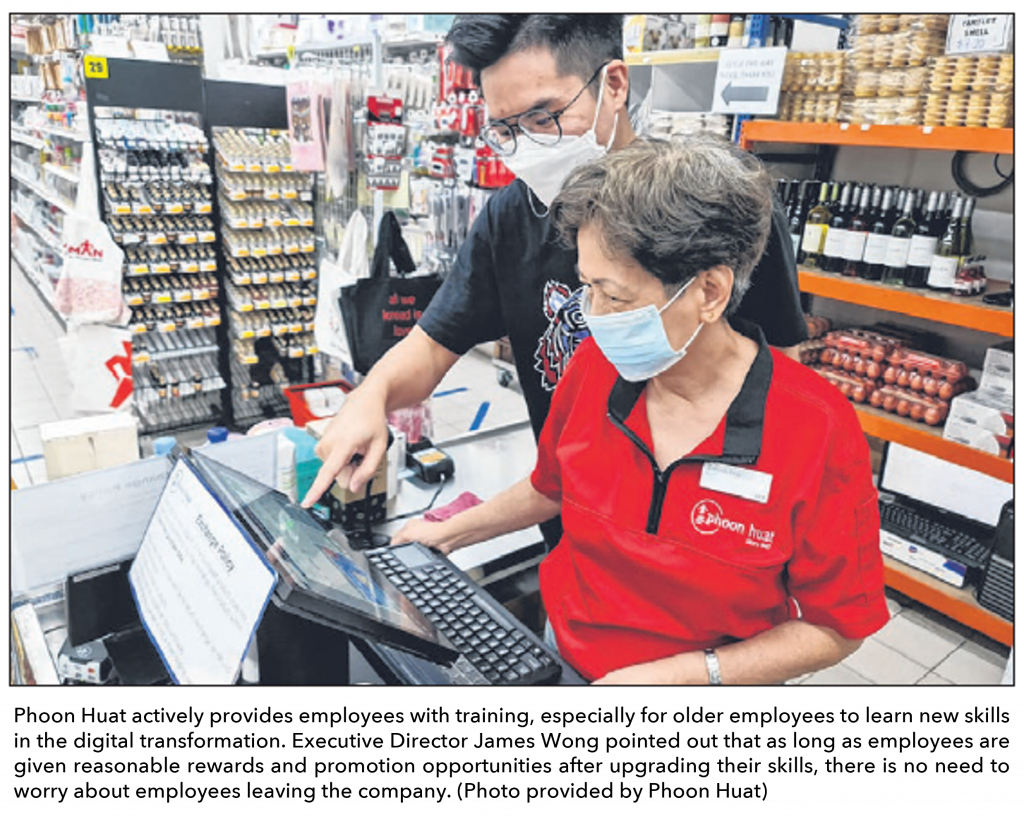 ZaoBao | 9 Jul 2021
Bakery speciality Phoon Huat is striving to undergo digital transformation. The company will assess the skills of employees, gradually encourage them to receive appropriate training, strengthen their capabilities, and meet the needs of the company.
At the forum yesterday, Ms Gan discussed how to promote skills training with industry representatives such as Microsoft, Grab, and Phoon Huat.
Among them, James Wong, executive director of Phoon Huat, said that the pandemic has promoted the company's acceleration of digitalization. The company is exploring how to fill the vacancies in the digitalization process by training the skills of employees, such as talents who are familiar with the company's products and online marketing.
He believes that it is important to encourage older employees to receive training and communicate with them. It is necessary to understand the views of older employees so that they can embrace the training with a positive attitude and be willing to participate.
As for whether the employer is worried about employees leaving after training, James Wong said: "Although there will be concerns, we cannot be affected by these concerns and provide no training for our staff. Training can increase productivity and allow them to do more, and the company should also give rewards and promotion opportunities. When employees see opportunities to receive training and have a clear career plan, I believe they will be more inclined to stay with the company."
Link to Article: Original Text in Mandarin